Projector BenQ MS560 4000lms SVGA Meeting Room Projector
Projector BenQ MS560 4000lms SVGA Meeting Room Projector
/shop/projector-bq-ms560-projector-benq-ms560-4000lms-svga-meeting-room-projector-8368
MS560 4000lms SVGA Meeting Room Projector
Crystal Clear Presentation to Win the Day
4000 ANSI Lumen High brightness and 20,000:1 High Contrast
Exclusive Data Review Mode Showcases Text and Charts in Detail
SmartEco Mode Saves Lamp Power Up To 70%
Experience Pure Clarity with Finest Crystal Glasses Entering the Era of Digital Transformation
HDMI for Fast Transmission
HDMI connectivity provides faster data transmission to digital devices
Dual Connectivity,
Dual Convenience
Dual HDMI offers more flexible connectivity between devices
Time-Saving Convenience
Automatically turns on the projector once the HDMI input signal is detected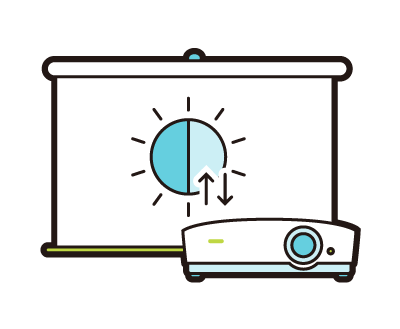 4000 Lumens,
20000: 1 Contrast
High brightness & contrast images even in well-lit meeting rooms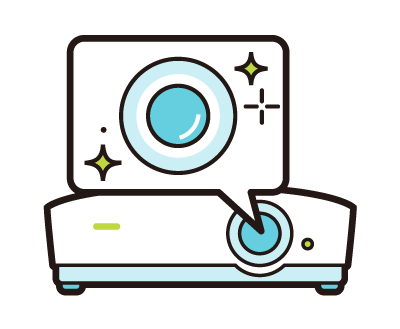 Crystal-Clear Images
All glass lenses for image quality in brilliant clarity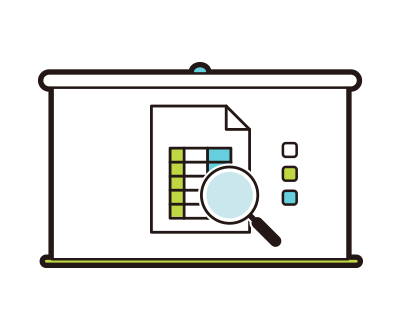 Clear Data Review
Data Review Mode makes every letter and digit leap to the eye with clarity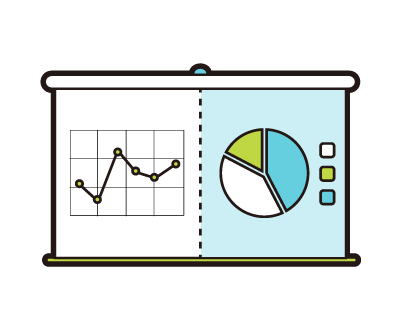 Detailed Infographics
Exclusive Infographic Mode showcases the text and graphics in detail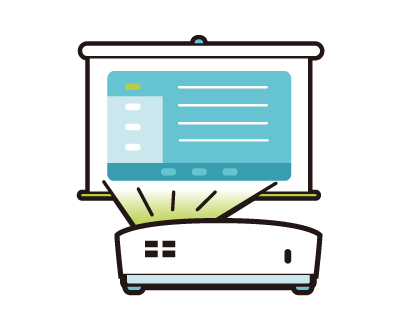 Clear User Interface
Intuitive windows design to display the contents clearly
Auto Vertical Keystone for Perfect Alignment
Project the image from any angle and get the perfect squared image with Auto Vertical Keystone. It's to quick to eliminate the blurry images and get to the point in the meeting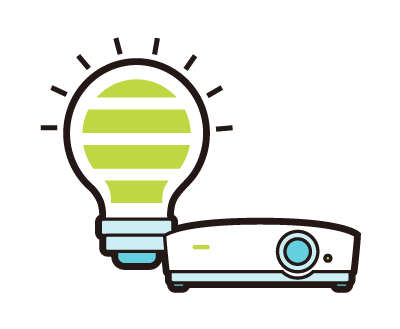 Lamp Life up to 15,000 hrs
SmartEco Mode saves lamp power up to 70%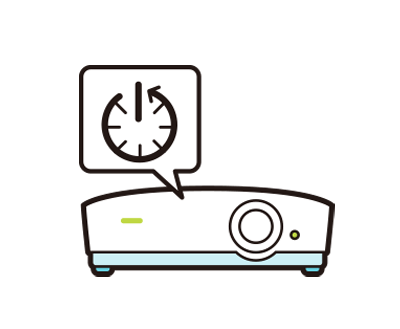 Power-Saving, Energy-Saving
Auto Power Off shuts itself off for power savings after the projector detects no input signal for 20 minutes. (This can be also operated via the OSD)
Easy Setup
Ergonomic retractable foot for easy setup
Get Instant ON
Turn on the projector again within 90 secs after power off and you can start it up in no time
Enhanced Security
Kensington Lock for physical security to discourage theft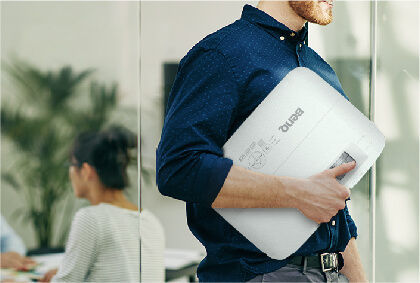 Mobile Business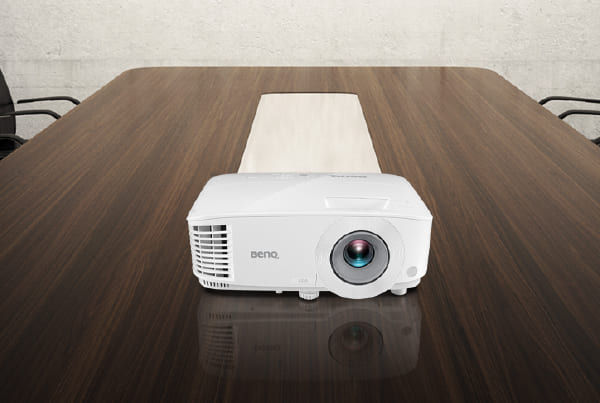 Long-Term Fixed Point Placement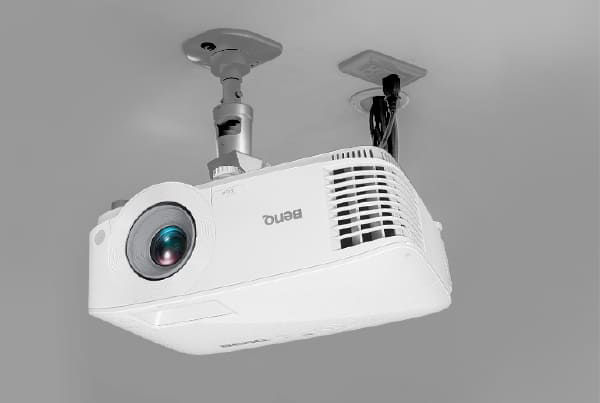 Ceiling MountedAll-in-One Solution that Solves It AllNo more fuzzy texts and figuresPerfect Combination of Stunning Clarity and Crafted ColorsFinest Precision Glass Lenses for Crystal-Sharp Clarity
BenQ only uses high-quality glass lenses to minimize chromatic aberration, ensuring long-term image quality in brilliant clarity.
Exclusive Color Craft Calibrated to Suit Your Needs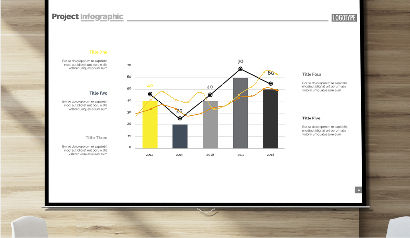 Presentation Mode
Designed for presentations with vivid colors. In this mode, the brightness is emphasized to match PC and notebook coloring.
Infographic Mode
Great for showcasing the text and graphics of infographic in detail thanks to the high brightness and better color gradation.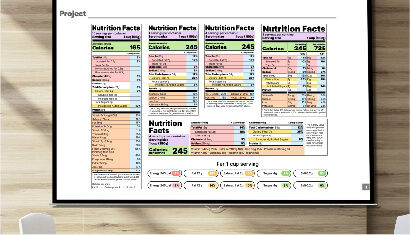 Data Review Mode
Review your reports with Data Review Mode. Its emphasized contrast and clarity speed up your meeting and strategy-making process
No more embarrassing waitsStart Meeting in a Blink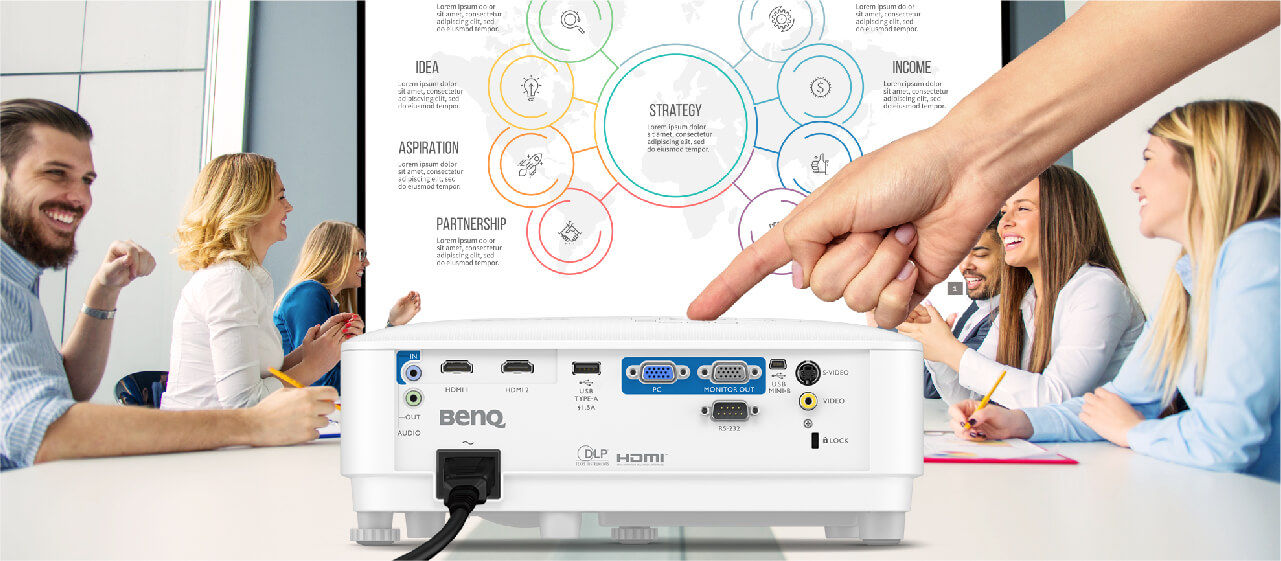 Retractable Adjustment Foot
Far superior to projectors with only one adjustment foot, the triple adjustment feet, including a retractable foot, enhance flexibility in a wide variety of meeting rooms.
Auto Vertical Keystone for Perfect Alignment
Project the image from any angle and get the perfect squared image with Auto Vertical Keystone. It's to quick to eliminate the blurry images and get to the point in the meeting.
Time-Saving Convenience
Automatically turns on the projector once the HDMI input signal is detected
Get Instant ON
Turn on the projector again within 90 secs after power off and you can start it up in no time
No more irritating maintenance and energy wasteSave Power, Save Manpower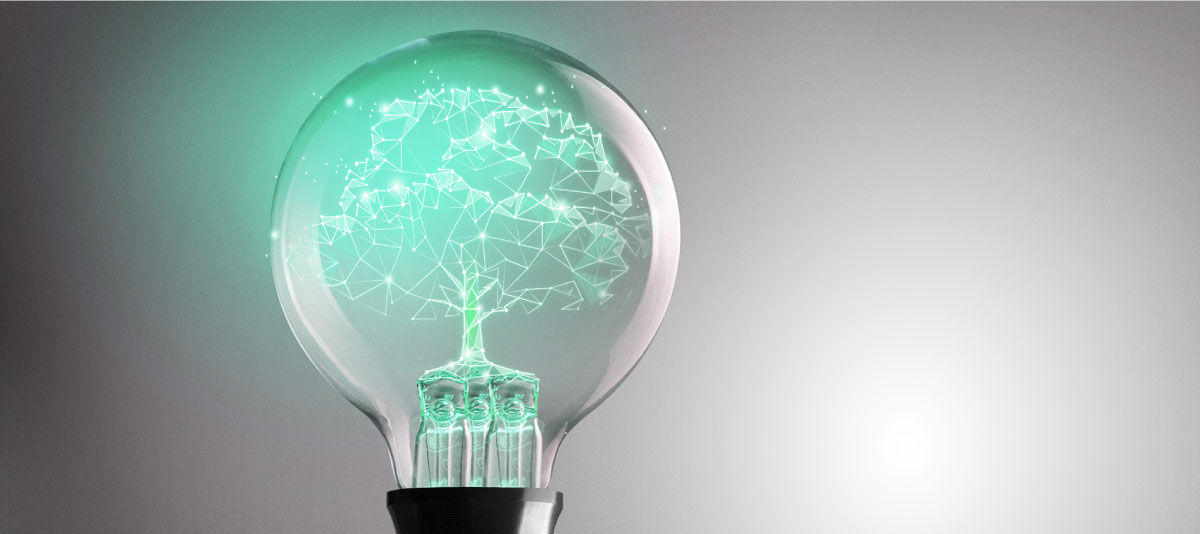 Kensington Lock
Designed to secure tabletop projectors, the Kensington lock interface provides "physical" security.
Anti-Dust Accumulation Sensor
Rejects dust accumulation, enhancing device durability and hence reducing maintenance costs.
SmartEco Mode
Conserving up to 70% of lamp power for a lamp life of up to 15,000 hrs.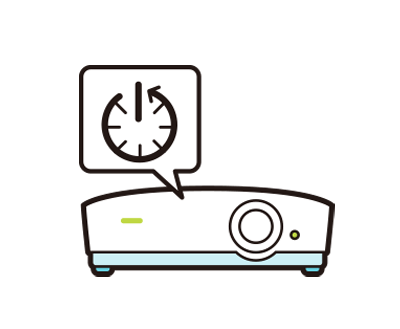 Power-Saving, Energy-Saving
Auto Power Off shuts itself off for power savings after the projector detects no input signal for 20 minutes. (This can be also operated via the OSD)
Details that Make a Difference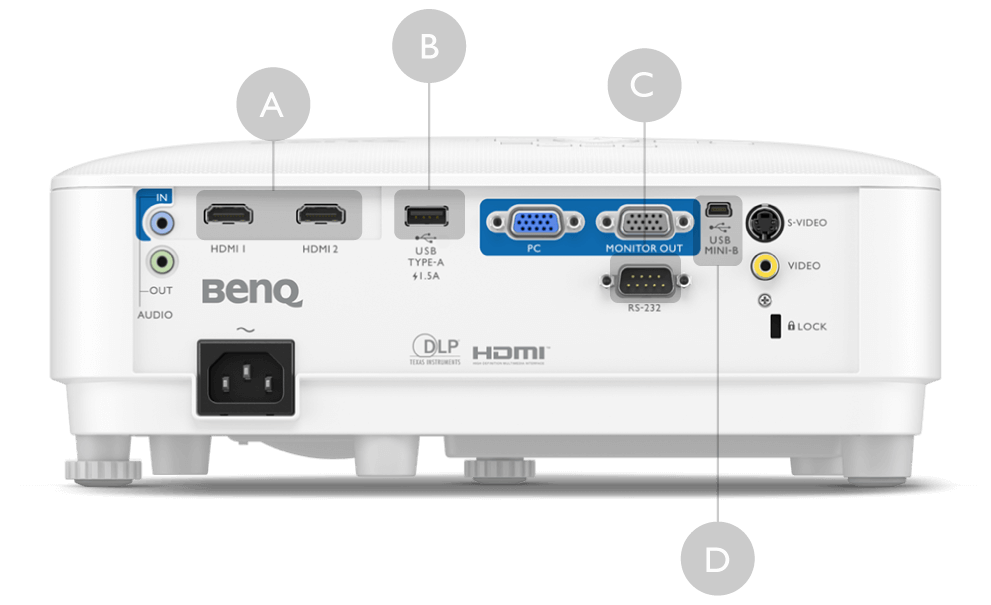 Connectivity
A. HDMI*2
(High definition and fast transmission)
B. USB Type-A
(Charge your smartphone and tablet any time / For optional dongle support)
C. RS-232
(Deliver central command to projectors)
D. USB Mini-B USB Mini-B
(Easy connection to upgrade firmware)
Accessory
 •  Remote Control w/ Battery
 •  Power Cord
 •  User Manual CD
 •  Quick Start Guide
 •  Warranty Card (by region)
 •  VGA Cable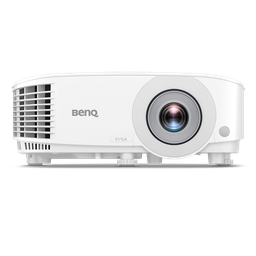 Projector BenQ MS560 4000lms SVGA Meeting Room Projector
Rs 

22,900.00
22900.0
MUR
Rs 

22,900.00
Rs 

999,999.00